Friday, January 27, 2012
Posted by V Lush
at 9:25 PM
0 comments


Links to this post
Thursday, January 12, 2012
Antique Brass Skeleton Key Necklace::A Shabby Chic Skeleton Key Necklace with a White Rose and Vintage Pearl are paired together on a antique brass chain.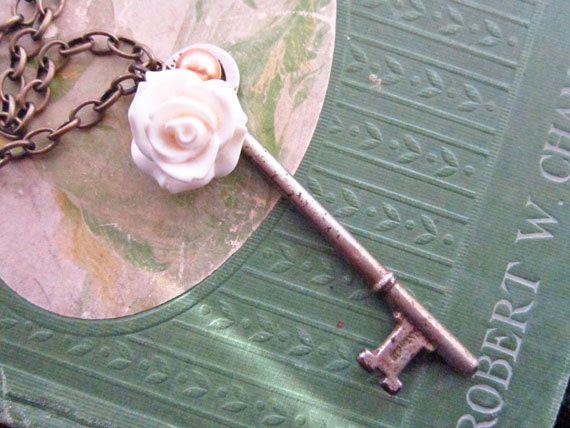 This can be found in my shop
Going Hollywood
on Etsy.
Posted by V Lush
at 6:32 PM
0 comments


Links to this post
Monday, January 9, 2012
These Vintage Fringe Earrings swing and sway just above the shoulder and add just the right amount of glam with the shimmery vintage clear crystal. Perfect Vintage Glam Estate Style Earrings.
These beauties can be found in my shop at
Posted by V Lush
at 11:03 PM
0 comments


Links to this post